Welcome to Pro Audio White Space Finder (PAWS4400) -- a new, PC-based RF spectrum analyzer specifically designed for the professional wireless audio and video industries. The new analyzer is the industry's first, PC-based RF spectrum analyzer to offer spectrum analysis, intermodulation analysis and automatic charting of open white space (open RF frequency) for use with wireless microphones, in-ear monitors, remote control, security, access control, etc -- all built into a single tool. The unique features extend beyond the bounds of traditional RF analyzers. Though Pro Audio White Space Finder is well suited for wireless professional audio production and AV integration, it is also the perfect tool for general commercial and industrial RF work. It supports frequency ranges 500 KHz through 4400 MHz. Below are a few of Pro Audio White Space Finder's more unique features and functions:
Main View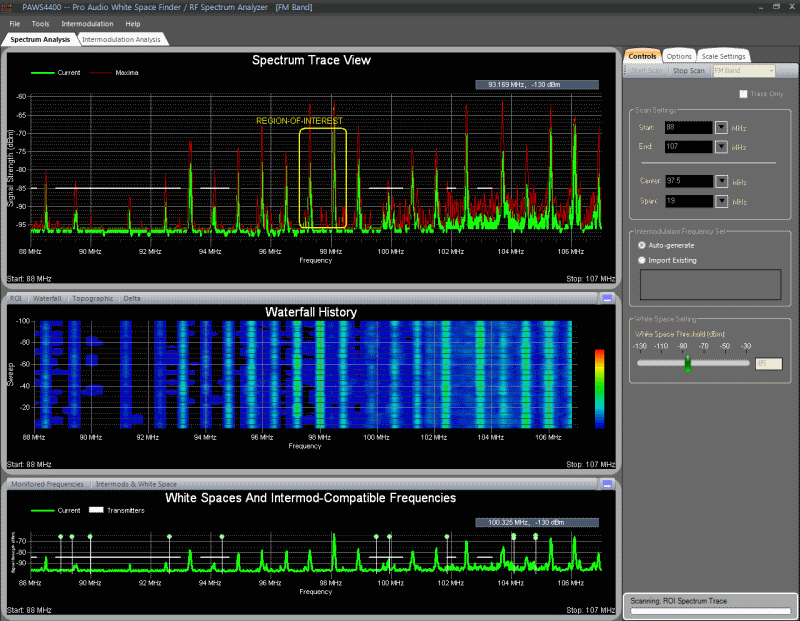 Spectrum Trace View

Region-Of-Interest Trace View

Waterfall History View

Monitored Frequencies

White Spaces and Intermod-Compatible Frequencies

Topographic Map

Delta Trace View

Control Panel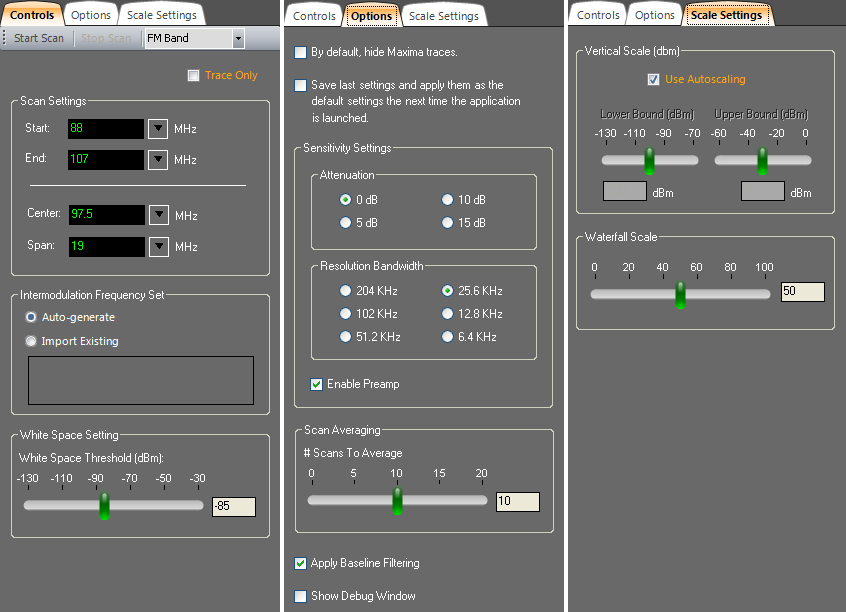 ---
Signal Hound™ is a trademark of Test Equipment Plus.